Our solution
Tracking and managing a container fleet has never been easier thanks to Heyliot !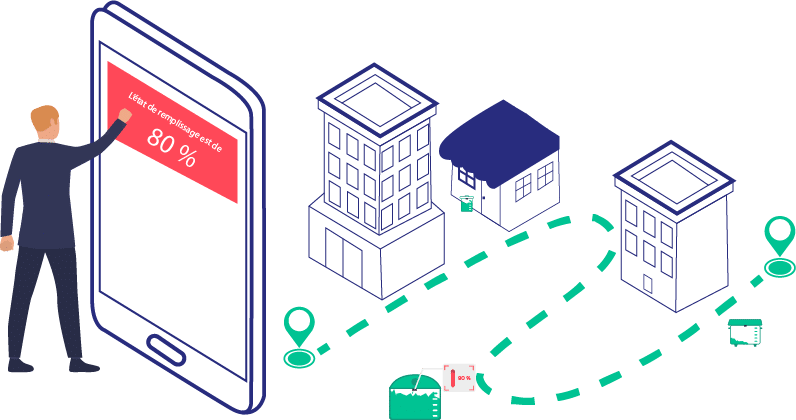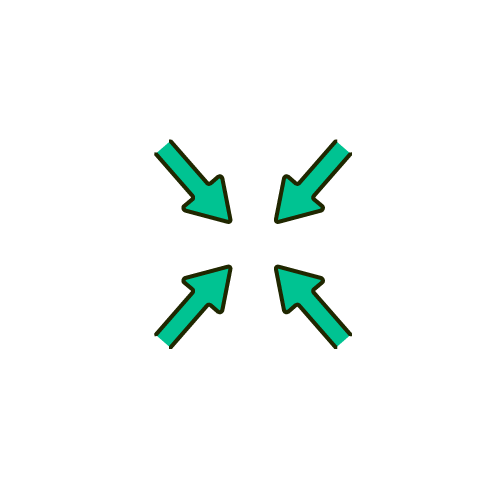 Better management of resources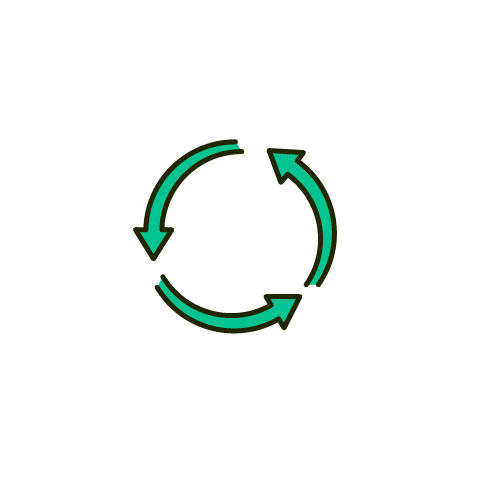 Efficient waste management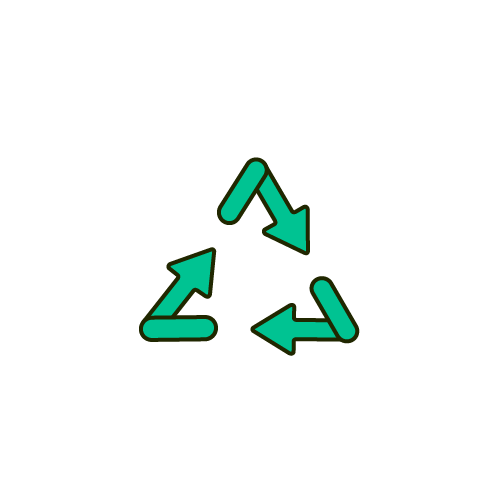 More useful waste collections
In order to test our solution on a new type of flow : books, to optimize the collections and to eliminate the illegal dumping, the association 123R installed sensors on about twenty boxes around Rennes.
Saumur Val de Loire Agglomeration equip a dozen containers to avoid overflow and optimize the collections for the most distant points of the city.
In collaboration with Urban Lab, Les Alchimistes and Heyliot have combined their solutions to manage bio-waste in the 13th arrondissement of Paris. Heyliot is involved in optimising collections.
In order to test our solution for textile waste and to eliminate illegal dumping, we installed sensors in Poitiers in the relay bins of a young company.
In collaboration with SULO, we launched the 1st connected and expanded composter. This solution allows, among other things, to optimize the collection and valorization of biowaste.
Following Urban Lab's Quartier Innovation Urbaine experiment, sensors were installed in 10 Citeo Trilib voluntary contribution points. A report was drawn up after this very conclusive test.
In order to test our solution, we installed sensors in Saint Malo in voluntary contribution points. Following this experimentation, we were able to improve our product.
The sensor
Thanks to our patented laser technology, we measure the filling level of your containers. The data produced by this small but powerful sensor will help you in the management of your waste.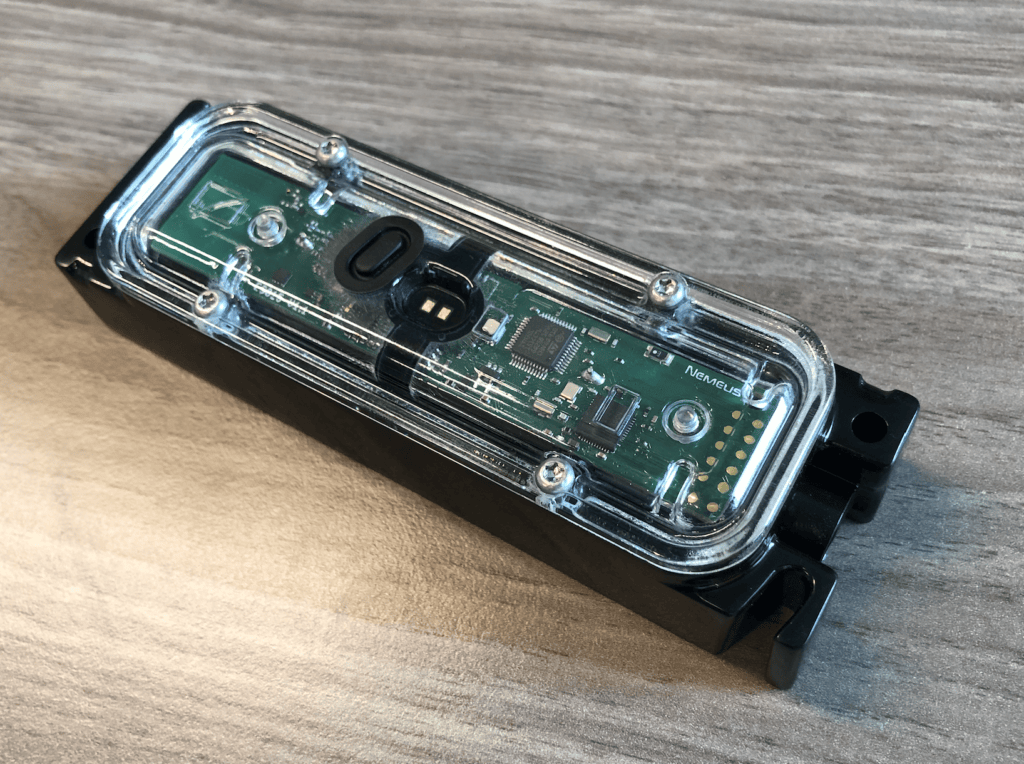 28 X 135 X 39 mm
38 X 135 X 42 mm with quick mounting bracket 

Easily install your sensor in less than 5 minutes

LoRa and Sigfox

More than 5 years in standard configuration (24 measurements per day/6 transmissions per day)

Laser Time Of Light detection up to 4 meters. (accuracy of + or – 1mm at 1 metter and + or – 30mm at 4 meters)

Its small size allows it to be installed in a city garbage, a wheeled container, a volontary contribution point or a composter.
A simple platform
A dashboard that provides a complete and synthetic view of the location and status of containers

You have a unique and secure access allowing you to manage your park from anywhere.

Identify at a glance the precise location of each of your containers.

KPI at a glance                                                Weekly, Monthly, Semi-Annually, Yearly          Good information at the right time, directly in your mailbox.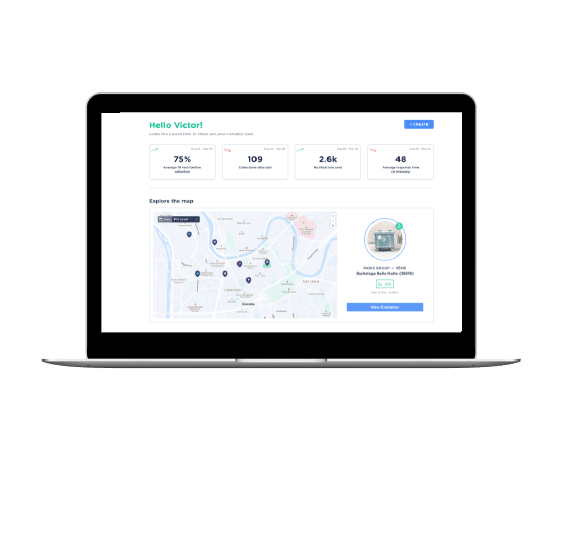 Analyze the use of your containers with statistics.

Each container has a history through a Timeline displaying the different status changes and the restocking or collection reports.

Information at the right time, for the right point simply by sms                                                  No more unnecessary travel                            Configurable via our platform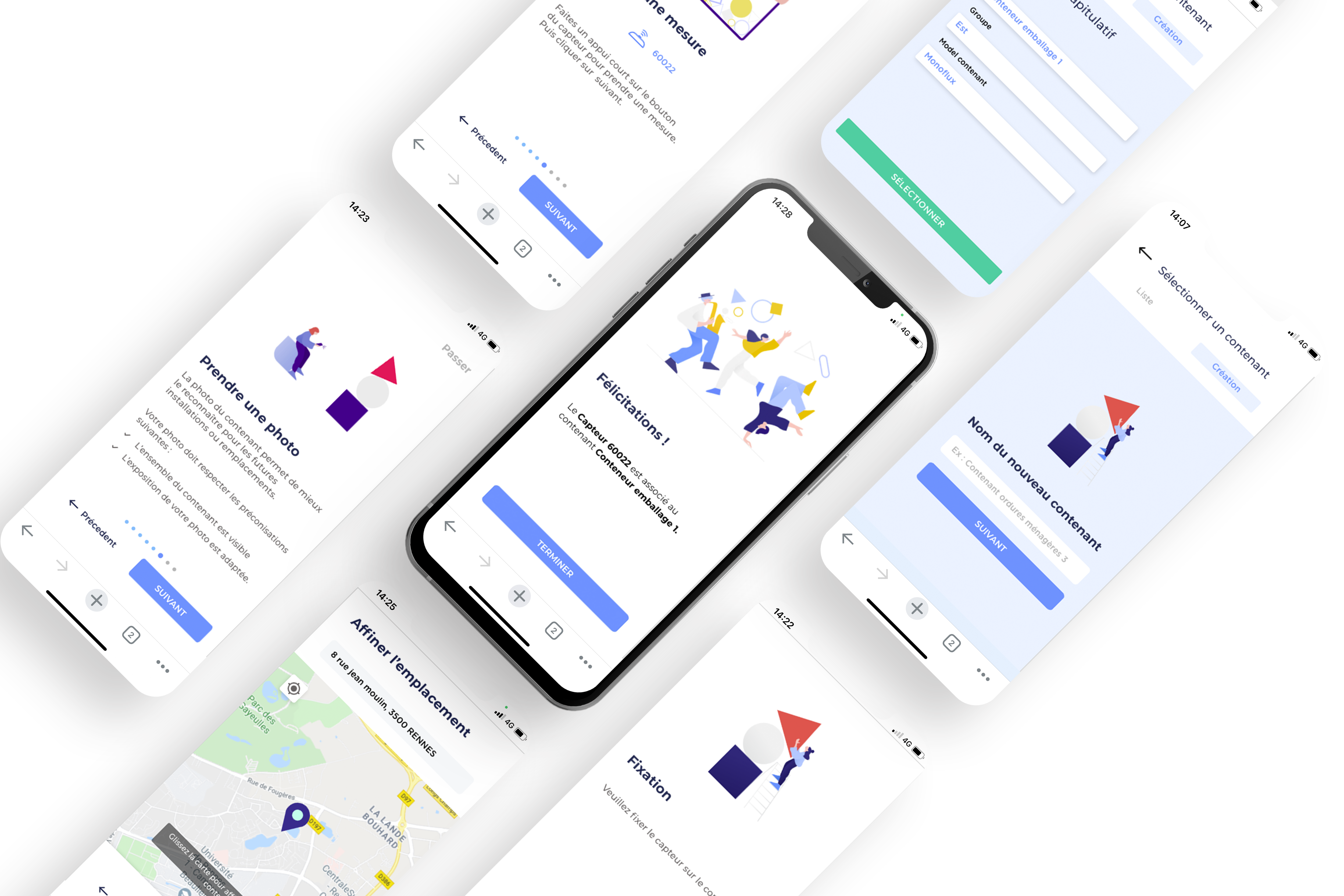 Simply install your sensors
The Heyliot mobile application guides you step by step through the installation of your sensors.
Quickly modify the information of a container
You can easily change the address of a container.
Tutorial videos to help you
Find our different tutorial videos to help you with any doubts about the installation.
Don't wait any longer, test our solution for free!

13 A Quai D'Ille et Rance
35000 RENNES
Téléphone: +33 2 30 96 48 43